I guess Mom doesn't know what she's talking about after all!
I have posted about difficult child laying around and the sofa and looking for suggestions as to what to do with her. There's been some talk of difficult child getting a job - but she's made no calls nor filled out any applications.
husband and I told her that if she wants a job to earn some spending money - she's gonna have to get up off her duff and go look for one. After all - nobody's gonna be stopping by the sofa with a job offer!
Well - we were wrong!
difficult child got a call out of the blue - her old boss from the job she had for a few weeks last summer (a job that didn't really work out) called to offer her a job!
?????
Yep. Seems a few people quit without any notice and the boss was desperate for somebody who could jump right in without being trained.
So how do you like that? Lay around....do nothing....get a job anyway...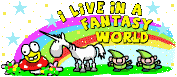 Only a difficult child!
But in the meantime -
Mom and Dad are HAPPY
HAPPY

HAPPY!!!